MetroStyle is a very popular Metro theme for MyBB inspired by Windows 8 Metro UI that was developed for computer and internet related forums. It's compatible with MyBB 1.8 and is feature rich. Many colors are included (10 different colors) and one can choose a light or dark layout. You and your members will love this metro theme for MyBB.
Top Metro Theme Features
Color Selector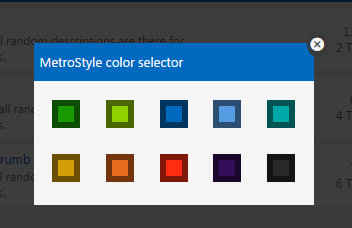 Select from up to 10 different colors. Additionally, there is a choice to switch from a light to dark layout.
Great Looking Iconic Fonts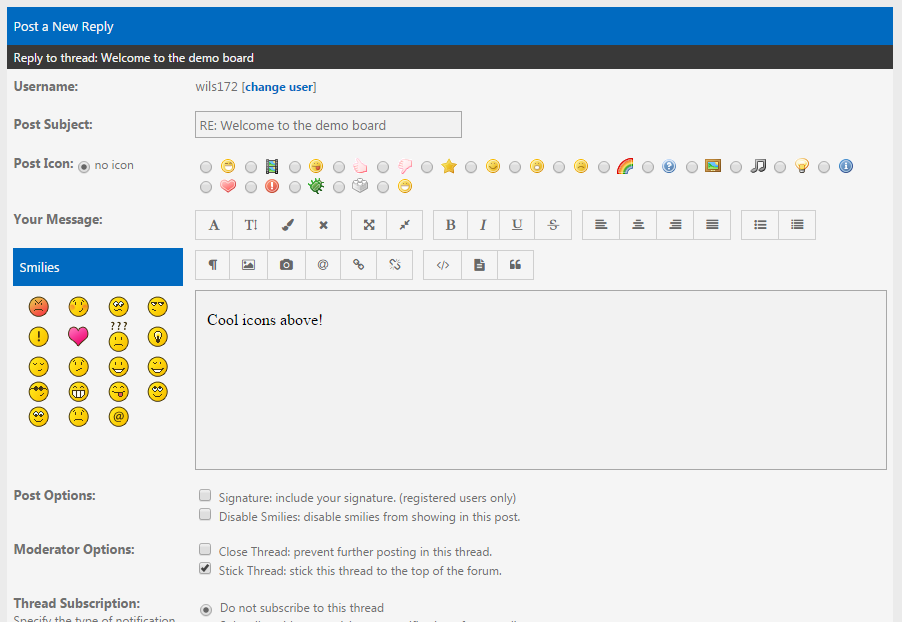 Many icons, such as editor icons, throughout are image-less. Pagespeed is an important factor for SEO and we've made efforts to reduce the number of images in the theme.
Free Mobile Metro Theme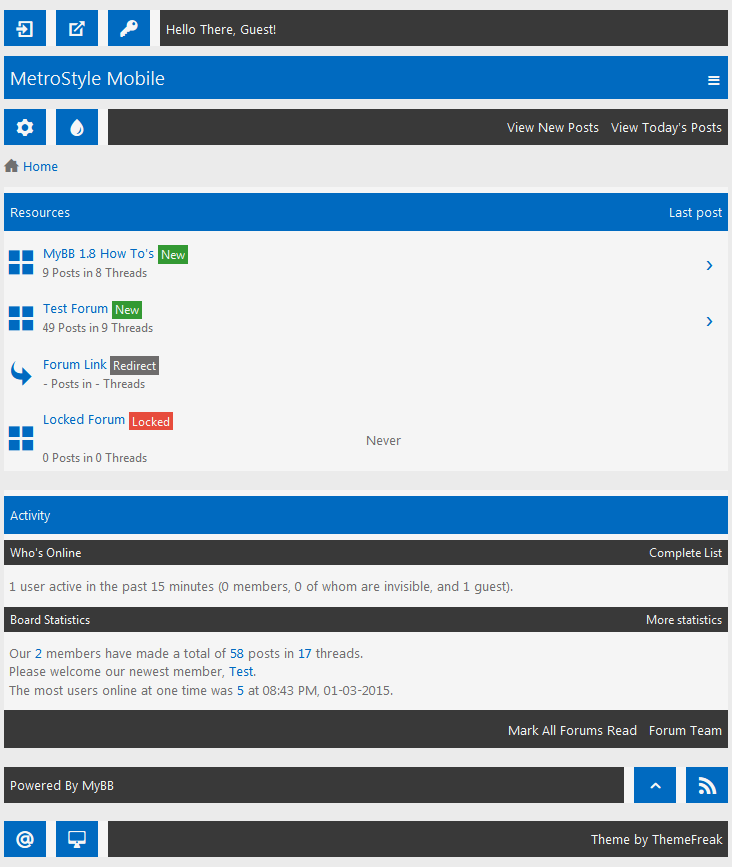 We've included a metro mobile theme that looks great on smart phones, tablets, and other small devices that people use on the go. This theme can be used with a plugin to have the mobile theme be the default for users that access the forum on a mobile device.
View Details | Demo | Buy